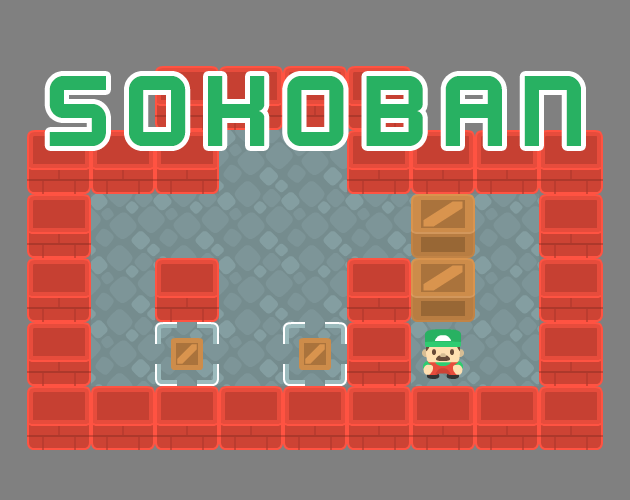 Sokoban 1.0
Loading SWF for the first time...
ABOUT
A very short Sokoban type game made in Stencyl using primarily Kenney.nl assets. Puzzles are taken from Microban by David Skinner.
INSTRUCTIONS
Use the arrow keys to move the player and push the crates. Crates cannot be pulled. Put all the crates in a marked spot to win.